FRENCH OCHER HISTORY
Ocher is a pure clay made of Kaolin mixed with Quartz .This natural stoneware and pigment emerged on earth 110 millions years ago.
The Famous French Lascaux Caves Paintings were made with Orche 18 000 years ago.
The French sources extractions started in the 18th century , expanded worldwide including in the USA in the late 1800's and nearly stopped round 1930's .
Only one factory is remaining in Europe located in the French Provence Alps and making pigments.
Ocher color is very much appreciated by painters because it's non toxic, very natural and unremovable;
It was used by Antique Egyptian Doctors as a soothing healing balm.
Two kinds of Ocher colors are existing : Yellow and Red with different and very unique shades and tones according to the years of extraction !
Please find some Ocher items in my shop :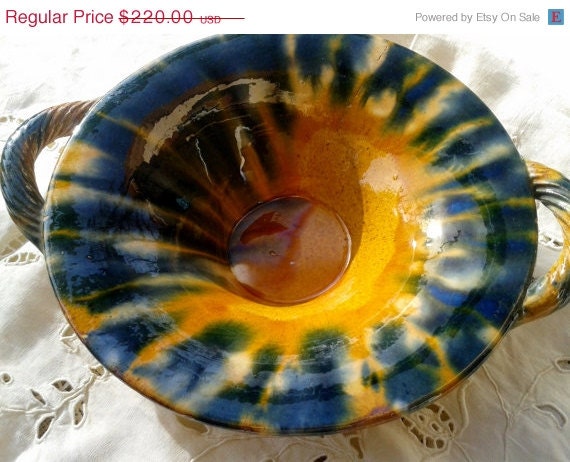 Rare Authentic 1900's French Ocher Pottery - ART NOUVEAU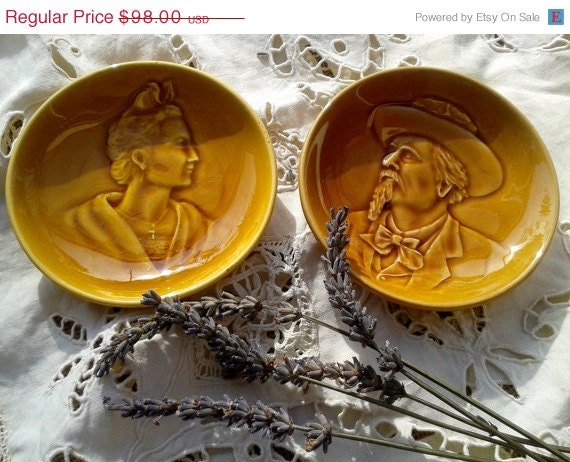 Ocher Tones Provence Art Ceramic Folk Couple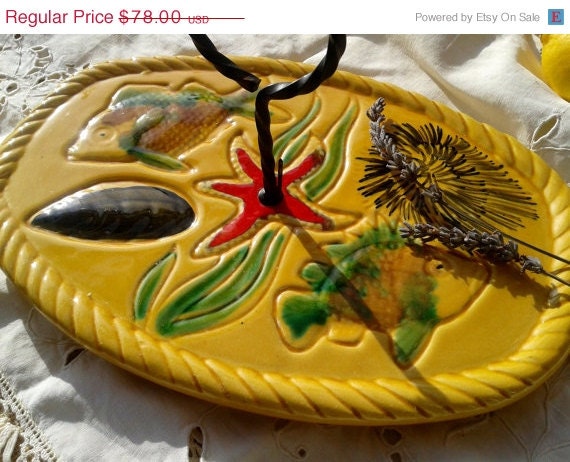 Ocher Tone VALLAURIS Cheese tray - Sea Design