Antique Handmade French Linen made for the Wedding Trousseau Custom
For hundreds years French Ladies were sewing a lot making aprons, bonnets, blouses, doilies, dresses, napkins, nightgowns, tableclothes, pillow covers, sheets ... because of the Wedding Trousseau custom.
Small hands working on French linen ( France is a huge linen producer ) and cotton . They were making lace, embroidering, cutting out on white and cream fabrics. Unique, handmade pieces were created and kept in closets for years to be ready for the Wedding Day !
Some of the women have started the work at the age of seven and stopped around the twenties. At that time it was difficult to get married without the Wedding Trousseau linens !
In the 1960's women felt released to stop this lovely custom which is researched nowadays.
Hours and monthes of heavy worked pieces couldn't be made today !
Fortunatelly we still have grand-grandmothers keeping linen treasures from the past in their dressers.
Please find a few of handmade pieces in my shop.
Written by Sophie from SOPHIELAYDEPARIS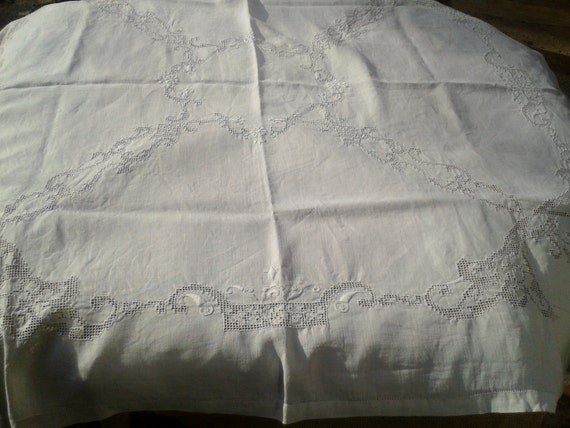 Antique Handmade French Linen Tablecloth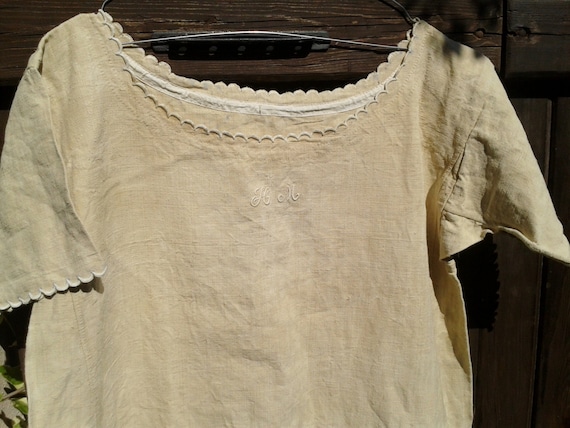 Victorian Hemp Dress - Unused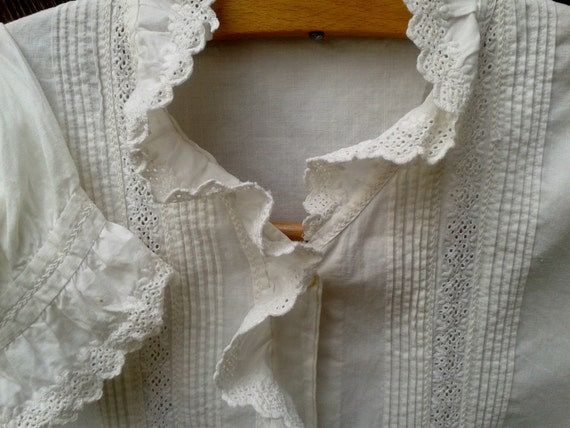 Antique 1900's Lace Ruffled Blouse