A Creative British Family!
One-of-a-kind hand-painted furniture, fine embroidered "wish pillows" and custom orders are the main fields explored by Andrew's family!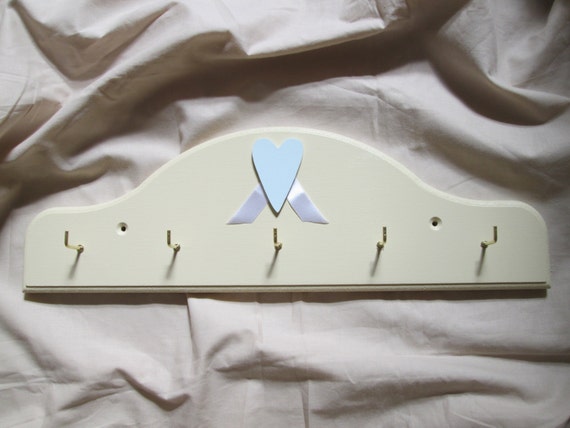 Hand-painted and decorated 5 hook key rack
Let's talk to this creative family by interviewing Andrew, the father!
Sophie:
Who decides what to create? How is the creative process started?
Andrew:
My wife is very much the creative one, and has been producing all kinds of beautiful items all her life. It has always been her hobby and many of her counted cross-stitch works decorate the walls at home. She can also knit, sew, make greetings cards, crochet, paint with
watercolours
, you name it! I have many years of experience hand-painting all kinds of furniture, both new and restored. This has been a side-line that I am now trying to turn into a business. So, you could say that we're both free to explore our own creative ideas but can turn to each other for advice.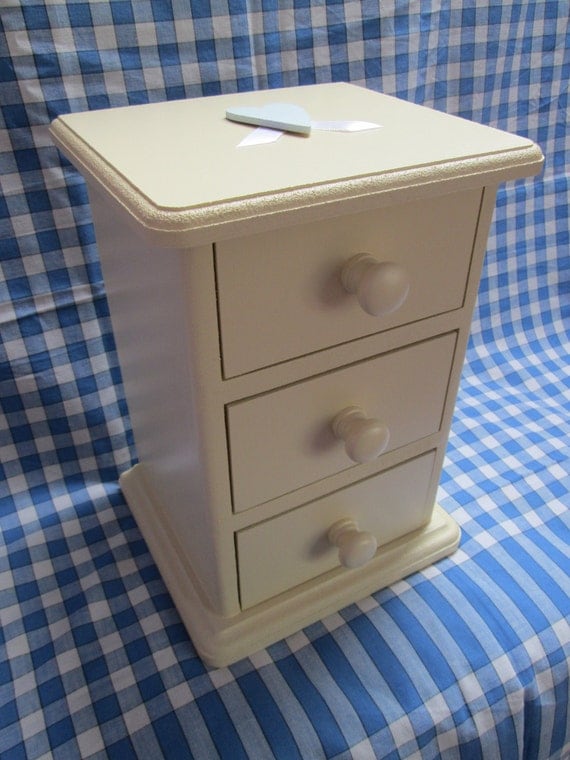 Hand-painted decorated small 3 drawers chest
Sophie:
Do you have family creativity moments?
Andrew:
Yes, just for fun! The children have learnt so much from their mother especially, and certainly seem to have her creative gene!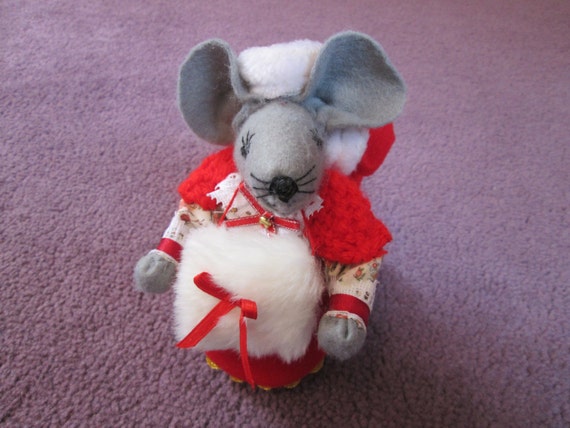 Christmas novelty pin cushion
Sophie:
You're the one who's hand-painting furniture. Your Mayfair line has decorative hearts. To whom would you dedicate your design? Do you have a baby line? By whom are you inspired? Why did you choose the name Mayfair?
Andrew:
Well, although we're based on the beautiful North Downs, we have a business address in Mayfair for convenience. As that part of London is synonymous with fashion and design, it seemed like the perfect name for our hand-painted furniture range. I then came up with a design emblem, which is our ribbon and heart Mayfair "M". We don't have a baby line as such but just about any custom orders are possible. The Claro charity workshop (details of which can be found on our Etsy "About" page) are capable of all kinds of bespoke work, so we're open to any requests. My inspiration comes from bringing those pieces "to life" with the best possible finishes and paintwork.
Sophie:
Why did you choose to work with a charity?
Andrew:
As a family, we support a number of charities in various ways. At the moment, for example, our eldest child is enjoying making knitted squares for our church. These are turned into blankets and shipped overseas to those who need them. Also, our youngest is preparing a "shoebox gift" for the Samaritan's Purse "Operation Christmas Child" campaign. This will provide a poor child with a selection of gifts, packed into a shoebox, to open this Christmas. All the items in our Mayfair range are initially produced by the Claro workshop. They are a remarkable charity that support people with mental health problems by getting them involved with the workshop itself. I'd had previous experience of the quality of their work, so had no hesitation in approaching them with my woodwork production requirements. Once I have finished, painted and decorated any of their items, I am always delighted to have a piece that reflects the quality of their initial workmanship. It's also very rewarding to know that my efforts have directly supported them financially.
Decorative bathroom light pull
Sophie:
What kind of custom orders are you making? Is there an extra cost?
Andrew:
We are happy to take custom orders for anything in the Mayfair range. We can produce the items in any
colour
required, with or without the ribbon and heart emblem. Also, if customers have any design variations in mind or something completely bespoke, the chances are that we can work with Claro to produce it! We would agree a price beforehand, so customers always know what they will be paying before deciding whether to proceed. Prices may vary depending upon the complexity of the final design and availability of colours, etc. However, we would always be as reasonable as possible and the price quoted would include shipping via the agreed method.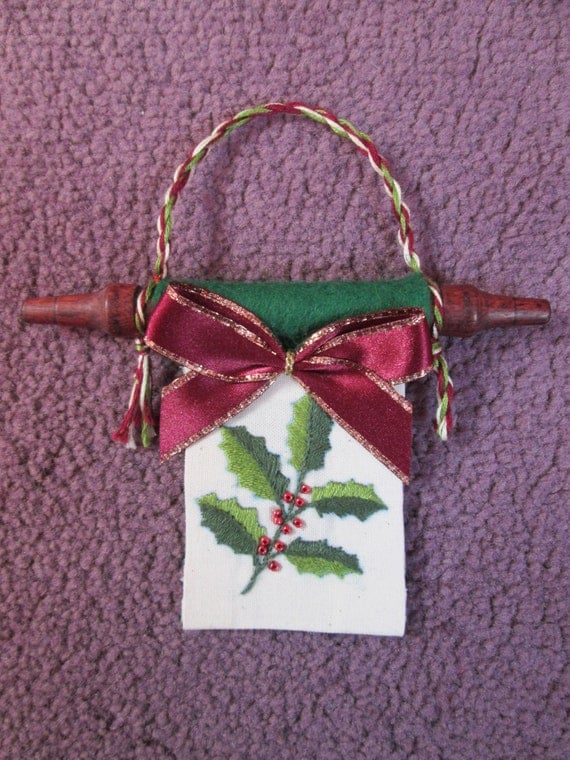 Christmas decoration hanging banner
Sophie:
You're shipping
worldwide
for free. Are you free shipping to the US or Australia as well?
Andrew:
Yes, at present all of our items include free shipping to anywhere in the world.
Sophie:
Is Etsy popular in Great Britain?
Andrew:
It seems to be becoming more popular. It still appears to be very U.S. dominated, so hopefully our free shipping policy is particularly useful to customers based there. However, Etsy ran a television advertising campaign in Great Britain in the summer, so that was great to see.
Sophie:
Would you recommend families to create together and why?
Andrew:
Creativity, in all its forms, is part of what makes us human. Encouraging children to explore that has incalculable benefits for them. There's nothing more rewarding than seeing a child enjoying doing something you've taught them and then watching them develop their own ideas from it!
Sophie:
Thanks Andrew! We're inviting people to discover your family creations and design on Etsy!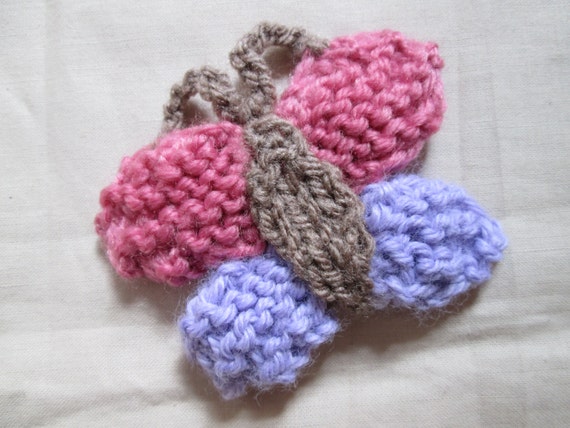 Novelty hand-knitted joneldrey butterfly