Dorene Creator of EarthLites on Etsy tells us her Opinion :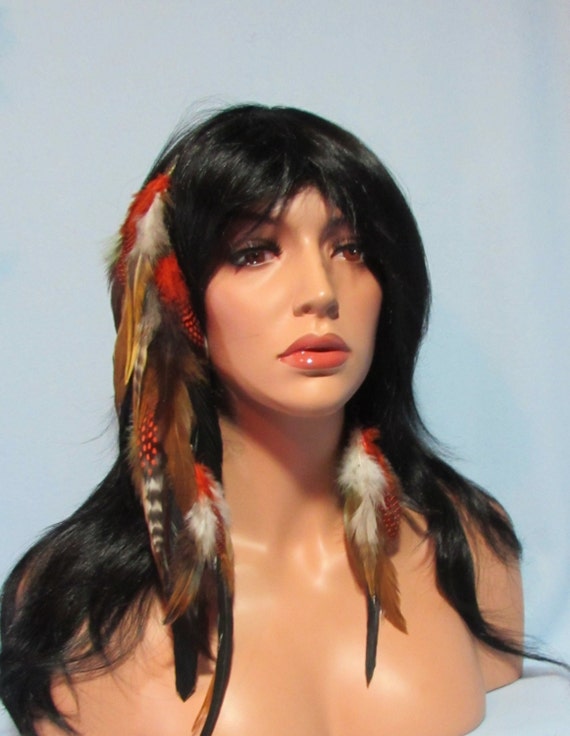 Feather Hair Extension Earring Brown
Boho meaning of Bohemian is a fashion style appearing in the 1990's with a top peak in 2005 highlighted by Sienna Miller and Kate Moss. This fashion trend was inspired by the hippie style from 1960's with a few Natives American influences.
A very artistic style mixing earth roots cloth to nature with colors in a cool way !
But now lets's talk to Dorene who's chosen this style for her creations :
Sophie :
Dorene what made you choose this style for your creations?
Dorene :
I chose this style simply because I wanted to do something different. Something I thought would attract a different customer base.
I was past what I was creating and wanted to "shake things up" so to speak.
I would say most of them would be attracted by boho but I have had other customers who simply fall in love with feathers like I did.
I once had a custom order from a woman who wanted a pair of earrings just like her dear departed pet... a chicken. Another sent me feathers of her departed Macaw for the same reason. One was a biker and wanted the colors on their jackets.
Full and Colorful Feather Necklace
Sophie :
Feathers are your main "treasure " for your necklace, hair extensions and to Upcycle Vintage and Antique hats.
These are often used by Natives American for decoration.
What is attracting you in feathers?
Dorene:
As I mentioned in another blog, I purchased a pair of feather earrings, and loved them! I thought to myself "Hey, I can do this!" I became friends with the seller, and with her help, I did it!
My main goal at the time was to one day specialize in weddings, but after awhile I lost interest in it.
ALL of my feathers are real. They are cruelty free, steamed and sanitized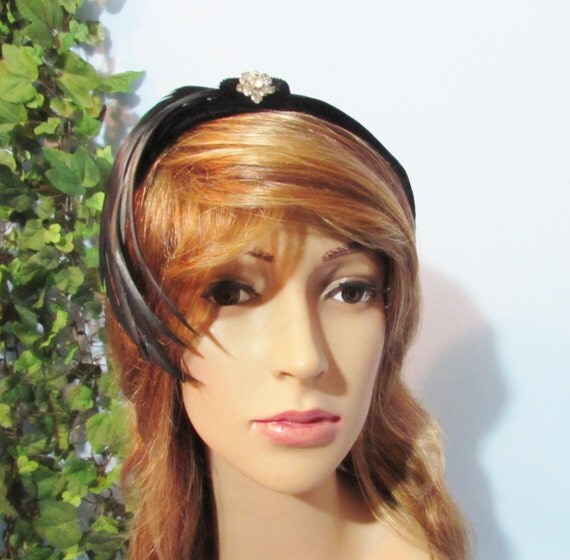 Vintage Women Black Velvet Bandeau
Sophie :
Your creations are very original and unique are they all one of a kind?
Dorene :
Everything I create is one of a kind. You will never find another like it, The only way you might find another would be if I simply restored a hat exactly the way it was, but I have never come across one hat where nothing was needed to be done in order to restore it as close to its original state as possible.
I doubt someone would have used the exact same position of everything or the exact same jewel
(if one is needed).
All the hats I find need to be cleaned, reshaped and at least a little something done to restore them. Some need to be completely redesigned because I have no idea what they originally looked like.
Sophie :
Do we need to have a special style to wear your creations? Can we wear them to a wedding for example?
Dorene :
Oh, no special style is necessary.
Certainly you can wear them to weddings! They would look very attractive... even for the bride herself!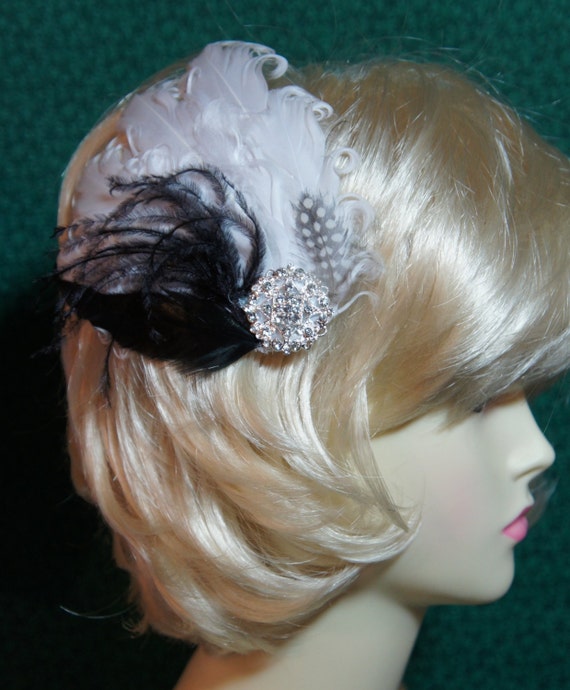 Black and white Feather Goose Nagorie Hair Clip Fascinator
Sophie :
Do you ship internationally to France or Great Britain? For example Europe and especially the United Kingdom's Ladies are in love with Amazing hats!!!!
Dorene :
Yes, I ship World Wide! If a customer would like more or different colored feathers added, I would be happy to do so!
Sophie :
Thank you very much Dorene! We wish success with your wonderful creations and invite people to visit your beautiful shop on ETSY :
www.etsy.com/shop/Earthlites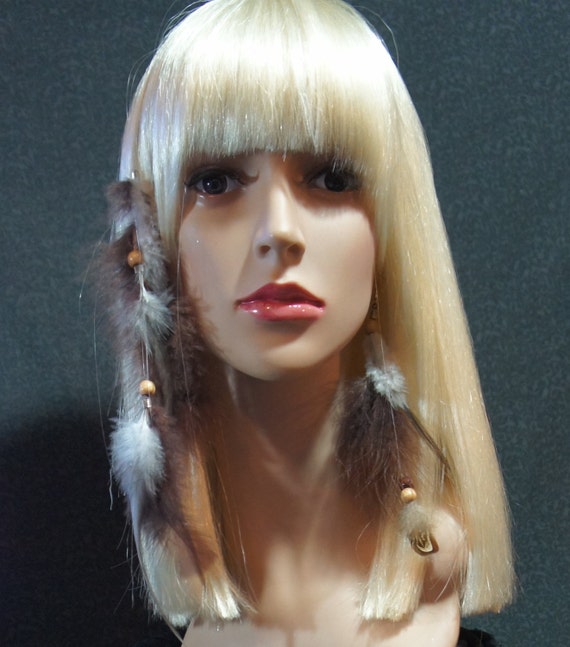 Feather Hair Extension Earring Set